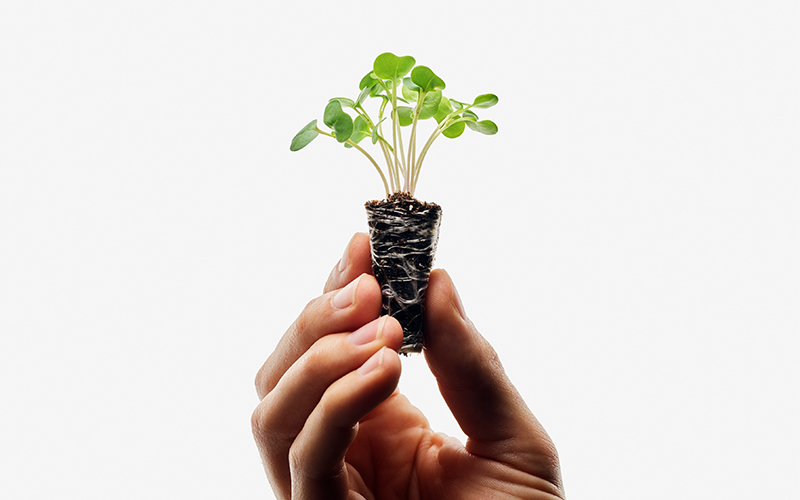 South San Francisco, Calif. (January 14, 2021) – Plenty, the flavor-first vertical farming company with a mission to improve the lives of people, plants, and the planet, today announced that Dana Worth has joined its leadership team as senior vice president (SVP) of commercial to help drive the company through its next phase of growth. In addition, Plenty announced the promotions of Megan Gillespie to vice president of farm operations and Daniel Malech to SVP of strategy and general counsel.

Dana Worth joins Plenty from Impossible Foods, where he held the position of VP of Sales. He led the debut of the company's first product, the Impossible Burger, and helped build its sales and commercial teams from scratch. Worth's accomplishments include inking deals with major international food brands, such as Starbucks and Burger King, helping to propel the Impossible Burger into a global cultural phenomenon.

"We are delighted to welcome Dana to the Plenty family as we continue to manage our substantial growth trajectory," said Nate Storey, co-founder at Plenty. "Dana's experience working with fast growing companies, such as Impossible Foods and PayPal, who are pioneers in their markets, will be instrumental as we accelerate both our corporate and commercial footprint and establish our platform as the standard for indoor vertical farming."
Megan Gillespie joined Plenty in 2019 from Tesla. Shewas pivotal in getting Plenty's flagship farm up and operational, first as a research and development farm, and then expanding it as a full-production farm. Under her leadership, Plenty's South San Francisco farm can grow 1500 acres of crops in a building the size of a big-box retailer with a fraction of the natural resources. Throughout 2020, Gillespie led the strategy to expand production during COVID, increasing the output 3x over, ensuring that Plenty's produce was delivered to grocery stores, food banks and restaurants in the Bay area. In her new role, Gillespie will oversee farm operations for Plenty's farms, including its latest facility – the world's first high-output, indoor vertical farm in Compton, California – bringing access to healthy vegetables and new jobs to the community.

Daniel Malech joined Plenty in 2018 as Head of Legal and has been integral in advising Plenty on business strategy and implementation. In his new role, Dan will oversee a broad range of matters, including legal, corporate strategy, program management, regulatory and compliance, and corporate transactions. Daniel's team is also responsible for Plenty's rapidly growing IP portfolio, which is the largest indoor growing IP portfolio in the world.

Prior to Plenty, Dan worked with Zymergen, a fast-growing industrial biotechnology company, and in private practice at Wilson Sonsini in San Francisco and Cleary Gottlieb in New York, where he practiced across a wide range of subject matter areas including M&A, venture financing transactions, debt transactions, and securities law.

About Plenty

Plenty‌ ‌is‌ ‌an‌ ‌American‌ ‌farming‌ ‌technology‌ ‌company‌ ‌that‌ ‌frees‌ ‌agriculture‌ ‌from‌ ‌the‌ ‌constraints‌ ‌of‌ ‌weather,‌ ‌seasons,‌ ‌time,‌ ‌distance,‌ ‌pests,‌ ‌natural‌ ‌disasters,‌ ‌and‌ ‌climate.‌ ‌The‌ ‌company's‌ ‌plant‌ ‌scientists,‌ ‌engineers‌ ‌and‌ ‌farmers‌ ‌have‌ ‌developed‌ its ‌indoor‌ ‌vertical‌ ‌farming‌ ‌technology‌ ‌to‌ ‌manufacture‌ ‌nutrient-rich‌ and pesticide-free ‌plants‌ ‌with‌ ‌extraordinary‌ ‌flavor.‌ The Plenty platform is designed to grow multiple crops in a building the size of a retail box store, yielding hundreds of acres using a fraction of the water and other precious resources. ‌‌Plenty‌'s ‌flagship‌ ‌farm‌ ‌and‌ headquarters‌ ‌are located in‌ ‌South‌ ‌San‌ ‌Francisco, and the company operates the largest of its kind Research and Development farm in Laramie, Wyoming. Plenty is currently building the world's highest-output, vertical, indoor farm in Compton, California.‌ ‌
‌
Media contacts
Jane Gideon