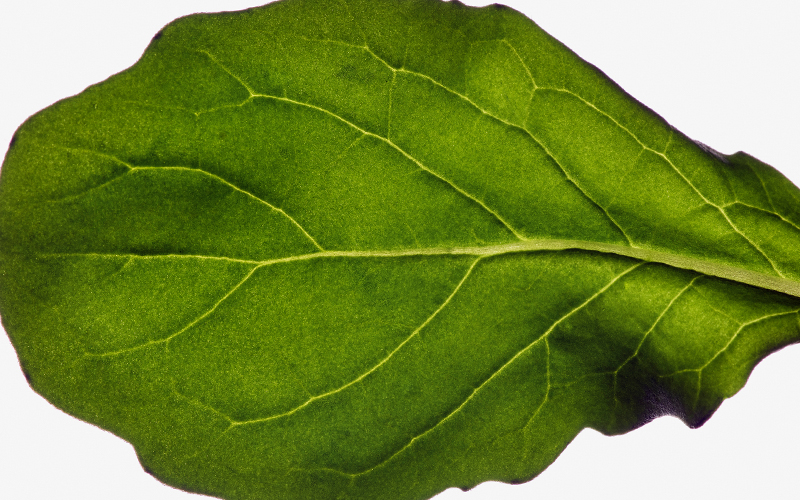 Plenty Ranked Number One on Prestigious FoodTech 500

Award measures agrifood companies across business growth, sustainability, technological strength and company diversity

South San Francisco, Calif., March 1, 2021 – Plenty, the flavor-first vertical farming company with a mission to improve the lives of people, plants, and the planet, today announced its #1 ranking on the esteemed Forward Fooding 2020 FoodTech 500.

Referred to as the "Fortune 500 list of agrifood companies," the FoodTech 500 highlights global entrepreneurial talent at the intersection of food, technology and sustainability. Forward Fooding's proprietary algorithms evaluate a business on its size, digital footprint and sustainability as measured against the United Nations Sustainable Development Goals. Plenty came in first on the ranked list of 500 and out of a total of 2,000 nominees.

"It is an honor to be included on the FoodTech 500 and we are thrilled to be ranked first," said Nate Storey, co-founder and CSO of Plenty. "The world is in need of an agricultural revolution, and there are many exciting areas where innovators are changing the future of food. At Plenty, we're focused on using our proprietary, scalable vertical farming technology to deliver the freshest, most favorable produce year round, while preserving our most precious resources."
Plenty grows pesticide-free, non-GMO produce that tastes like it was fresh-picked from the garden because it was. The company ships from its farm to local stores every day. The farm's controlled environment means the company can grow leafy greens year-round, regardless of season. Plenty's leafy greens are so clean, there is no need to wash because there is nothing to wash away – no bleaches, chemicals, soil or pesticides. The company wants the first person to touch their produce to be the consumer opening the package in their kitchen. Plenty plants are cultivated in an optimum growing environment, reaching peak flavors and nutrient value year-round, across every harvest.

The world is running out of usable land for growing crops and the global water supply is under severe threat of depletion. Plenty was founded on the need to create a more sustainable way to grow food using less land and water. Plenty yields hundreds of acres of crops in a building the size of a big box retailer, without cutting down a single tree, and using a fraction of the water required in the field. Its San Francisco-based farm uses 100% renewable energy, and its greens are stored in 100% recyclable packaging and shipped locally to minimize the transportation footprint. Plenty's data analytics and machine learning capabilities deliver 200 years' worth of data each year, helping to quickly iterate and improve farm yield, quality, and efficiency.

"The FoodTech 500 was created to shine a spotlight on the leading global innovators across the AgriFoodTech ecosystem, from farm to fork, who are making impactful solutions to better our food system," said Alessio D'Antino, Forward Fooding founder and CEO. "This year's list focused on understanding the driving factors behind the leading companies' success and innovation, and we were thrilled to learn more about the top industry players, like Plenty, that are transforming our food system."
The list represents 38 technology domains within the AgriFood space, including the broad categories of alternative proteins, farm management and precision farming, and vertical/indoor farming. The full ranking and more data about the 2020's FoodTech 500 and its methodology can be found here.

About ForwardFooding

Forward Fooding is the world's first collaborative platform for the food & beverage industry via FoodTech Data Intelligence and corporate-startup collaboration. Data services include The FoodTech Data Navigator data subscription service and facilitating corporate-startup collaboration through bespoke innovation programs and FoodTech consultancy.
To learn more visit: www.ForwardFooding.com

About Plenty

Plenty‌ ‌is‌ ‌an‌ ‌American‌ ‌farming‌ ‌technology‌ ‌company‌ ‌that‌ ‌frees‌ ‌agriculture‌ ‌from‌ ‌the‌ ‌constraints‌ ‌of‌ land, ‌weather,‌ ‌seasons,‌ ‌time,‌ ‌distance,‌ ‌pests,‌ ‌natural‌ ‌disasters,‌ ‌and‌ ‌climate.‌ ‌The‌ ‌company's‌ ‌plant‌ ‌scientists,‌ ‌engineers‌ ‌and‌ ‌farmers‌ ‌have‌ ‌developed‌ its ‌indoor‌ ‌vertical‌ ‌farming‌ ‌technology‌ ‌to‌ grow ‌nutrient-rich‌ and pesticide-free ‌plants‌ ‌with‌ ‌extraordinary‌ ‌flavor.‌ The Plenty platform is designed to grow multiple crops in a building the size of a retail box store, yielding hundreds of acres using a fraction of the water and other precious resources. ‌‌Plenty‌'s ‌flagship‌ ‌farm‌ ‌and‌ headquarters‌ ‌are located in‌ ‌South‌ ‌San‌ ‌Francisco, and the company operates the largest of its kind Research and Development farm in Laramie, Wyoming. Plenty is currently building the world's highest-output, vertical, indoor farm in Compton, California.‌ ‌
‌
###
Media contacts
Jane Gideon